"Kisshoan" - The Matsuya Villa
"Kisshoan", the Matsuya Villa, is a former villa of the influential shipping agent, Kometani, which started as the Kometani Bank, Ataka Branch (later known as the Kitakuni Bank), in year 24 of the Meiji Period (1891), and was registered as a tangible cultural property (building) on the first year of Reiwa (2019). It is currently used as a tea house.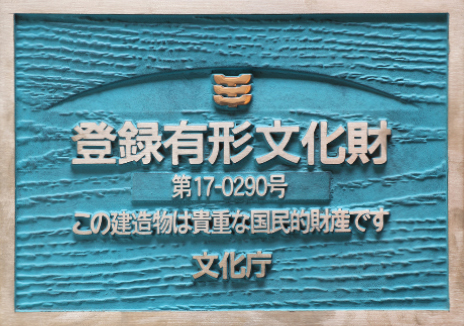 Usage
"Kisshoan", the Matsuya villa, is our tea house, where we lend out the first floor and tea rooms. Please inquire at Matsuya if you wish to use it.
We will ask about the following.
◯ Purpose (tea party, etc.)
◯ Number of people
◯ Time
Usage Agreement
"Kisshoan", the Matsuya villa, is a registered tangible cultural propery, and is an important part of our heritage.
We ask that you agree to the following so that we can maintain and manage the building. Please abide by the agreement, so that we may keep it in its current condition, and can pass it down to future generations.
【The Following is Prohibited】
・Smoking inside
・Having articles that give off unusual odors / Having articles that give off strong odors
・Unwanted noise / Loud noise
・Wall posters, etc.
【Please Keep the Following in Mind】
・We will ask that you share the reason you would like to use the establishment.
We may refuse to allow you to use it, depending on your intentions.
・Please clean up after yourself once you have finished using it.
・You may not smoke anywhere inside.
・Please carry everything you bring inside back out with you, including trash.
・We ask that you pay for any damage to, dirtying of, or loss of any part of the building or anything inside of it during your usage. We thank you for your understanding.